Originally published on the World Resources Institute website.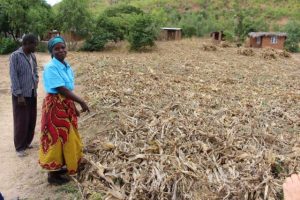 With growing awareness of the economic costs of land degradation, political leaders are adopting ambitious targets to restore degraded forests and agricultural land.  Building on the interest in forest landscape restoration generated by the Bonn Challenge, in 2014, countries adopted the New York Declaration on Forests to restore 350 million hectares (865 million acres) of degraded forests and agricultural land by 2030. That's an area bigger than the size of India.
Several regional initiatives focused on galvanizing further political and financial support for implementing restoration at scale have emerged, like Initiative 20×20 to restore 20 million hectares (49 million acres) by 2020 in Latin America and the Caribbean, and the African Forest Landscape Restoration initiative (AFR100) to restore 100 million hectares (254 million acres) of degraded forests in Africa by 2030.
The question now is: How can we restore this massive amount of degraded and deforested landscapes? Evidence shows that we can—as long as we learn from the places showing early successes. Tree planting is key, but it's not enough.