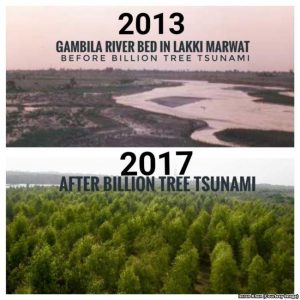 Pakistan's northwestern province, Khyber Pakhtunkhaw (KPK), has planted an unprecedented 1 billion trees in just more than two years and surpassed an international commitment of restoring 350,000 hectares of forests and degraded land.
The massive effort aims to turn the tide on land degradation and loss in the mountainous, formerly forested KPK, which lies in the Hindu Kush mountain range.
Imran Khan, head of the Pakistan Tehreek-e-Insaf (PTI) party governing the province, launched the reforestation campaign, dubbed "Billion Tree Tsunami," in 2015.
Originally published on the VOA  News website.