Originally published on the World Resources Institute website.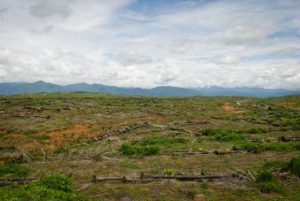 Where is deforestation worsening around the world? It's a difficult question to answer, as many forest assessments are often years or even a decade out of date by the time they're published. But we're getting there, thanks to better data and advanced computing power.
A new study by Global Forest Watch,Blue Raster, Esri and University of Maryland released today outlines a method for mapping changes in deforestation hot spots through time. Combining 14 years of annual forest loss data with Esri's emerging hot spot analysis and big data processing techniques, we can analyze where new deforestation hotspots are emerging and see the effect that countries' forest policies are having.