Originally published on the World Agroforestry Centre website.
A new publication offers researchers guidelines on how best to engage with marginalized, ethnic-minority farming communities in the Greater Mekong region, so that research innovations reach and benefit their lives and livelihoods.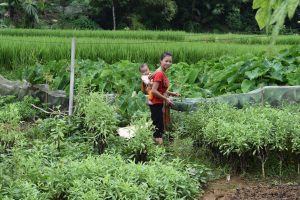 The Greater Mekong region, made up of Cambodia, Laos, southwest China, Myanmar, Thailand, and Viet Nam, is characterized by rich ethnic diversity, but all too often, ethnic minority groups have found themselves left behind, or made worse off, by development initiatives in their countries.
Titled "Guidelines to engage with marginalized ethnic minorities in agricultural research for development in the Greater Mekong, the book is published by the World Agroforestry Centre (ICRAF) as an output of the CGIAR Research Program on Integrated Systems for the Humid Tropics.