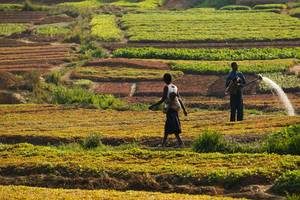 Food and Agriculture Organization (FAO) recently launched the  Water Productivity Open Access Portal (WaPOR) to monitor and report on agriculture water productivity over Africa and the Near East.
The tool has gone live, tapping satellite data to help farmers achieve reliable agricultural yields and optimized irrigation systems.
Additionally, productivity databases and underlying map layers  can easily be accessed by users.The tool allows direct data queries, time series analyses, area statistics and data download of key variables associated to water and land productivity assessments.
The tool's  database sifts through satellite data and uses Google Earth computing power to produce maps that show how much biomass and yield is produced per cubic meter of water consumed. The maps can be rendered at resolutions of as little as 30 to 250 meters, and updated every one to ten days.
Click here for the full story.
Originally published on FAO Website.