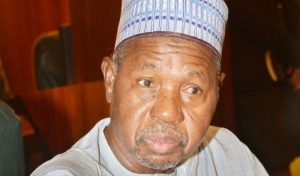 An EU agro-forestry programme known as Fuel Wood Balance (FUWOBA) has commenced distribution of 760,000 additional free tree seedlings in seven local governments in Katsina State.
The Project Manager, Dr Chris Udokang, said the gesture was to promote afforestation and environmental conservation.
Udokang made the disclosure during the "National Annual Review Seminar on Improving Fuel Wood Balance'' in the seven participating local governments in Katsina, the state capital, on Wednesday, September 5, 2018.
He said the seedlings were produced during the agency's 2018 nursery activity through the "Farmer Manage Tree Regeneration Programme''.
According to him, 7.09 million trees have been planted and maintained by farmers across the seven local government areas in the last three years under the FUWOBA.
He said that the trees planted represented 129.92 per cent of the target value trees set under the programme.
The project manager explained that 5 million trees representing 143.0 per cent of the target were also generated through "farmer managed regeneration approach'' and two million seedlings through nursery approach.
He said the survival count conducted in December last year indicated that 4.5 million trees planted and maintained had achieved 69.48 per cent survival rate.
Udokang said 55, 638 farmers representing 101.16 per cent of the target households covering 147,355.92 hectare of land had been achieved since inception of the project four years ago.
Originally published by Enviro News Nigeria