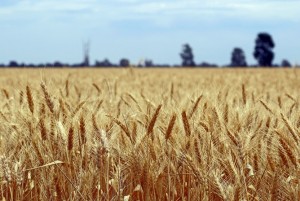 There are three main reasons why the productivity of existing farmland will need to dramatically increase in the next 40 years.
The world's population is unlikely to stabilise this century and is on course to reach up to 12 billion by 2100. That's double the existing population and a lot of people to feed.
The economic growth, urbanisation and rising affluence of developing and emerging economies are driving "nutrition transitions" towards more Western diets rich in sugar, animal fat and protein. Note that it takes 2.5 to 100 times more resources to produce energy and protein from livestock than from grain.
There is limited scope for significantly expanding agricultural land after constraints and trade-offs are considered. The incorporation of new lands into production is likely to come with important social and ecological constraints and costs.
So, how are we likely to deal with the challenge?
Improving yield
There is a gap between present farming yields and the increased yields that could be achieved from applying good agronomic management. Closing this gap is called "reducing yield or productivity gaps". We know that reducing productivity gaps alone is likely to help us meet nearly half of the required demand by 2050.
Lifting agricultural productivity and food supply were listed as key practical actions by the G20 leaders when they met in Brisbane last year.
Supporting food security and economic growth in low-income countries is a way to generate opportunities for investment and trade globally, such as "aid for trade".
For example, economic growth in Africa was set to reach 5.2% in 2014 with rising investment growth in natural resources and infrastructure, and strong household spending.
But increasing land and water productivity should not come at the expense of the environment or people's sources of livelihoods, both human and natural.