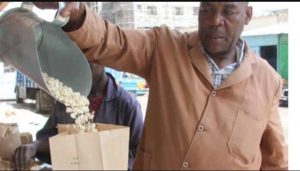 Kenya is on course to reduce the effects of climate change, the Government has said. Environment Cabinet Secretary Judi Wakhungu listed banning of plastic bags, planned restoration of 5.1 hectares of land under forest and promotion of renewable energy as some of the measures the Government had taken to reduce carbon emissions.
"The Government is undertaking these measures, jointly with the private sector, to help communities cope with the effects of climate change while developing a low carbon infrastructure," Prof Wakhungu said Wednesday.
Through Gazette Notice 2356, the ministry proscribed the manufacture, use and importation of plastics bags. The ban was however met with uproar, especially from manufacturers. This was the third attempt by Kenya, since 2005, to ban the use of polythene bags below 30 micron.
"For a long time, the country suffered greatly from the negative effects of plastic bags, which have clogged drains and rivers and contributed to floods in different parts of the country," Wakhungu said. "Floods have killed people, marine life as well as domestic animals. They are also the breeding grounds for malaria-causing mosquitoes." A recent report by the World Economic Forum noted that unless decisive measures were taken, there would be more plastic bags in the ocean than fish by 2050.
"The 5.1 million hectares of land we have resolved to commit to forest is nearly nine per cent of Kenya's total land mass and makes us the first African country to take such a step," the CS said. Through this initiative, Kenya is now the 13th African country to commit to bringing over 46 million hectares of land under forests by 2030.
Click here for the full story.
Originally published on the Standard media website