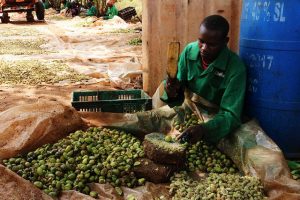 As one of our most powerful natural climate solutions, forest and landscape restoration is among the cheapest and most effective ways to store carbon and curb climate change. What's more, expanding restoration can create enticing investment opportunities in a "restoration economy."
One hundred and fourteen governments have made commitments to restoration as part of their overall plans to tackle a changing climate, pledging to restore 162 million hectares (400 million acres), an area six times the size of the United Kingdom. But transforming land use at a large scale means that we cannot rely on public or philanthropic resources alone. To reach the $26 billion needed each year to meet countries' pledges under the Paris Agreement, the private and commercial sectors need to be involved.
One barrier to attracting the needed funds has been lack of awareness of the investment opportunities. Investors ask, what are the business models? How can restoration generate a return on investment? What is the growth potential?
Originally published on the World Resources Institute Website.