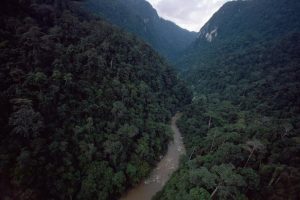 Topher White spends a lot of time walking in—and thinking about—the forest, and how quickly we're losing it. So much so that he's gotten a black eye from being smacked by flying tree branches. But that's just a small example of what the engineer is willing to endure to stop global deforestation. Founder of the San Francisco-based nonprofit Rainforest Connection, White has developed a simple but ingenious strategy: using old cell phones to listen for the sound of destruction.
"I didn't know any of this stuff when I started," says White, who began his journey in 2011, when he traveled to Indonesian Borneo to help dwindling gibbons. "I just kind of thought it was about protecting the small areas and animals," he recently told National Geographic. "But no, [deforestation is] actually one of the biggest contributors to climate change." (Read more about rain forest threats.)
Originally published on the National Geographic website.