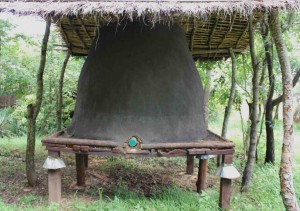 A proposed new platform to link Southern Africa's fertilizer subsidies to sustainable farming practices could be key to reversing the region's land degradation crisis. The platform – which would be jointly sponsored by the World Agroforestry Centre (ICRAF) and the Secretariat of the Common Market for Eastern and Southern Africa (COMESA) – would aim to help the region's 19 countries link the scaling up of fertilizer tree technologies to their agricultural input subsidy programs.
"Southern Africa stands out as the area where the long-term trend is distinctly negative in terms of the biomass production on an annual basis over a whole quarter century," Dennis Garrity, a senior fellow at ICRAF and a UN Drylands Ambassador, said during a presentation at the Beating Famine, Southern Africa Conference in Lilongwe on Thursday. Despite the severity of the crisis, Garrity added, the region has been "really neglected" in terms of international attention to bring the region's land back to good health.
We already know how to fight land degradation: Farmers need to adopt sustainable, low-cost practices like conservation agriculture, agroforestry and farmer-managed natural regeneration (FMNR). But the real challenge is figuring out how to spread these proven strategies to the farmers who can benefit from them. A number of options have been discussed this week at the Beating Famine Conference. This one, Garrity says, has enormous potential.