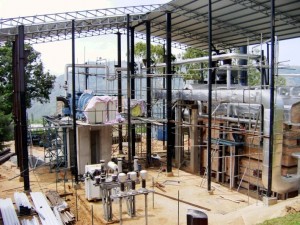 Around the world, billions of people remain dependent on traditional wood-based biomass- firewood and charcoal- for the majority of their energy needs especially for cooking. Despite urbanization bringing people physically closer to centralized electric power, limited economic growth often means that there is still increasing demand for fuelwood and charcoal as main source of energy.
EverGreen Agriculture systems can contribute to farmer's energy needs by providing biomass energy ranging from short rotation coppiced trees (such as Gliricidia sepium, Calliandra calothyrsus, Leucaena trichandra and their prunings) to long rotation fuelwood species (e.g. Grevillea robusta, Markhamia lutea, Casuarina degandon, Cordia abyssinica, Faidherbia albida). Farmers are able to biomass from coppicing, pollarding and pruning of trees that have been interplanted in cropping and grazing land. The ability of many of these species to rapidly regrow when cut back ensures a sustainable supply of fuelwood for years to come.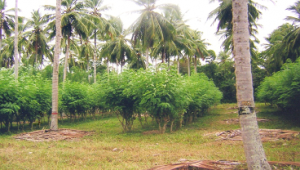 Beyond the use of timber for charcoal or firewood, dendro powered electricity generation using fast growing trees such as Gliricidia and Prosopis juliflora is also showing great potential. In Sri Lanka, Gliricidia sepium has been used for electricity generation supplying a cleaner energy to the local community who also supply the power plant with its fuel. Similarly, such progress are also been made using Prosopis juliflora by a Tower Power plant in Baringo, Kenya – a remote area where Prosopis has been a menace and energy needs is in high demand.
Examples such as these demonstrate the ability for EverGreen Agricultural systems also to contribute to local sustainable energy supply needs.
Related Resources
Projects
http://worldagroforestry.org/evergreen_agriculture
Extension Materials
http://www.worldagroforestry.org/downloads/publications/PDFs/MN17070.PDF
http://www.worldagroforestry.org/downloads/publications/PDFs/B16723.PDF
Publications
http://cdkn.org/wp-content/uploads/2011/12/Zambia-InsideStory_final_hi-res1.pdf
http://aciar.gov.au/files/node/13987/keynote_4_18034.pdf
News/Blogs
http://treesonfarms.com/agroforestry/biodiversity-and-agroforestry