Originally published on the CARE website.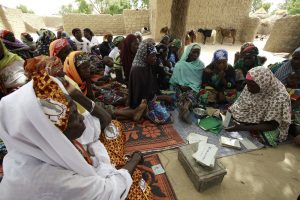 Women in eastern Niger turn economic opportunity into personal and community transformation –revealing to a new generation what it means to dream.
In 1991, the global poverty-fighting organization CARE launched a transformative program that would change the world. It harnessed the ancient practice of group savings in an innovative concept called Village Savings and Loan Associations, or as those first groups in eastern Niger called it, Mata Masu Dubara ("Women on the Move"). A quarter-century later, it has expanded to include more than 200,000 groups and 5 million members across Africa and around the world, powering personal and community transformation through financial independence. Here is the story of how one of those very first VSLA groups has lifted up three generations of a family in Kagadama, Niger.