Originally published on the World Resources Institute Website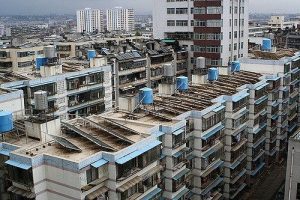 China recently released its first climate change update report, indicating progress made toward its 2020 climate goals, which the country originally set in 2010. The Biennial Update Report (BUR) indicates that of its four goals, China has already exceeded one, is close to meeting another, and is more than halfway toward achieving the remaining two. This is encouraging progress from the world's largest emitter. The BUR also sets new goals to tackle non-CO2 emissions, building on better, more transparent greenhouse gas data.
China's 2020 climate goals include: reducing carbon dioxide (CO2) emissions per unit of GDP (known as carbon intensity) by 40 to 45 percent below 2005 levels; increasing the share of non-fossil fuels in primary energy consumption to around 15 percent (from 9.4 percent in 2010); increasing forest stock volume by 1.3 billion cubic meters; and increasing forest coverage by 40 million hectares relative to 2005 levels, an area twice the size of Uganda.