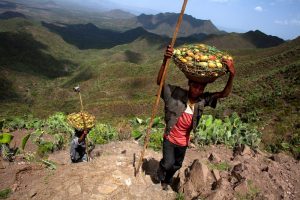 More people, less erosion – Ethiopia's Tigray region demonstrates that this can be a reality: They will take home the Gold Future Policy Award 2017, beating 26 other nominated policies to the prize. Also known as "Oscar for Best Policies", the Future Policy Award highlights the world's best policies that combat desertification and land degradation this year.
With unique collective action, voluntary labour and the involvement of the youth, people of Tigray are restoring land on a massive scale. As a result, erosion has decreased significantly, groundwater levels are recharged, and the uptake of sustainable agricultural practices made a significant contribution to food self-sufficiency and economic growth.
Originally published on the World Future Council Website.